New Jersey civil service law provides significant protection for employees serving in civil service jurisdictions which other employees, even other government employees who are not in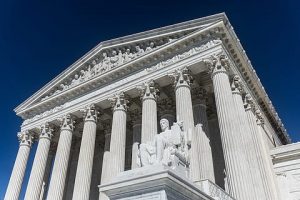 the civil service system, do not enjoy.
Layoffs.  A layoff is the cessation of a permanent employee's employment for economic reasons or efficiency, triggering the rights and procedures provided by New Jersey civil service law to those affected by layoffs.  Demotions for reasons of economy, efficiency or related reasons are also treated as layoffs. Demotions in the form of reduction in hours are also layoffs.  A civil service employee is entitled to all applicable civil service due process protections if her position does not meet the definition of a layoff. Layoffs cannot be used as discipline. Whether her position is abolished or not, if she is affected by a layoff the Civil Service System gives her significant protections if she is subjected to any employment action for other than economy or efficiency outside a layoff plan approved by the New Jersey Civil Service Commission.
Pre-Layoff Actions, Alternatives.  An employer must try to avoid layoffs, and if that is not possible then to lessen the extent and impact by using pre-layoff actions. Before instituting layoffs, voluntary or involuntary, the employer must consult with the union for the affected employees.  Examples of voluntary alternatives include leaves of absence without pay while keeping seniority; furloughs; reduction of work hours; job sharing; and providing optional temporary demotional titles.