Police officer discipline has significant ramifications under New Jersey employment law, whether the officer is in a civil service or non-civil service police department.  These extend beyond the ramifications of discipline for other public and private employees in New Jersey.  The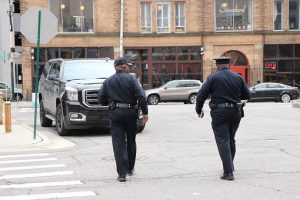 Appellate Division of the New Jersey Superior Court recently examined some of these ramifications in its opinion in the case of Gilbert vs. Warren County Prosecutor.
Background
Jefferey C. Gilbert was a police officer with the Mansfield Township Police Department, a non-civil service jurisdiction.  He settled department disciplinary charges arising from alleged misconduct during a DUI investigation.  Gilbert accepted a six day suspension without pay to resolve all the disciplinary action against him, with the provision that the record of the discipline would remain in his personnel file and could be used as evidence if he received future disciplinary charges for the purposes of progressive discipline.