The U.S. Supreme Court Holds that the Civil Rights Act Protects Employees from Retaliation for Perceived Associations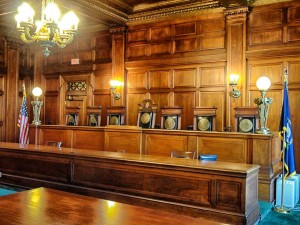 The Supreme Court of the United States has recently issued an opinion holding that, even perceived speech or associations (as opposed to just actual speech or associations) are protected by the Civil Rights Act.
A police officer, Jeffrey Heffernan, working in Paterson, New Jersey filed suit seeking redress for his demotion after he had been seen speaking to staff members for a candidate running for mayor and holding a yard sign supporting that candidate.  The candidate was running against the incumbent mayor who had appointed Heffernan's superiors.  Heffernan was specifically demoted due to his "overt involvement" in the candidate's campaign.
Unbeknownst to Heffernan's superiors, Heffernan did not actually support the candidate, but was merely picking up the sign for his ill mother.
Heffernan claimed that, by demoting him, the City of Paterson had deprived him of a Constitutional Right (i.e. First Amendment freedom of speech and association) and thus violated the Federal Civil Rights Act.  The Civil Rights Act states:
Every person who, under color of any statute, ordinance, regulation, custom, or usage, of any State…subjects, or causes to be subjected, any citizen of the United States or other person within the jurisdiction thereof to the deprivation of any rights, privileges, or immunities secured by the Constitution and laws, shall be liable to the party injured in an action at law, suit in equity, or other proper proceeding for redress…
The City argued, and the United States District Court for the District of New Jersey and the United States Third Circuit Court of Appeals agreed, that Heffernan's claim was only valid if he was demoted for an actual exercise of free-speech rights or other actual First Amendment-protected activity.  In other words, if Heffernan was not actually supporting a certain political party or voicing a specific statement (as Defendants had believed), then there was no violation.
However, the Supreme Court reversed that decision and held that even perceived or mistaken beliefs of speech or association were protected.  The Supreme Court held that what matters is the motivation of the employer.  Even if mistaken, if the City's motive was to discourage engaging in protected speech or association (as it was assumed to be for purposes of this decision), then that conduct is actionable under the Civil Rights Act.
The Court noted the importance of addressing such violations, stating that such a demotion or policy of discouraging political associations would discourage not just the employee who was demoted, but all of his or her colleagues from engaging in a protected activity.
It should be noted that the Supreme Court remanded the matter to the lower courts to make a determination as to whether the City was acting based upon a neutral policy prohibiting police officers from overt involvement in any political campaign and whether such a policy, if it exists, would be constitutional.
McLaughlin & Nardi, LLC's attorneys are experienced with a wide range of employment matters from whistleblower matters to both the New Jersey and Federal Civil Rights Acts, and constitutional violations related thereto  To learn more about what we may be able to do to help, please visit our website, or contact one of our New Jersey lawyers by telephone at (973) 890-0004.