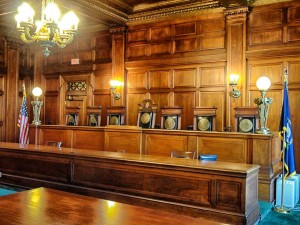 The Supreme Court of the United States has recently issued an opinion holding that, even perceived speech or associations (as opposed to just actual speech or associations) are protected by the Civil Rights Act.
A police officer, Jeffrey Heffernan, working in Paterson, New Jersey filed suit seeking redress for his demotion after he had been seen speaking to staff members for a candidate running for mayor and holding a yard sign supporting that candidate.  The candidate was running against the incumbent mayor who had appointed Heffernan's superiors.  Heffernan was specifically demoted due to his "overt involvement" in the candidate's campaign.
Unbeknownst to Heffernan's superiors, Heffernan did not actually support the candidate, but was merely picking up the sign for his ill mother.