McLaughlin & Nardi Pledges to Fight for the Victims of Harassment and Discrimination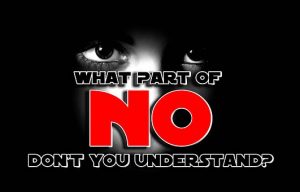 Where We Stand
Given the reports of sexual harassment and sexual assault which have been flooding the news lately, such as those involving Harvey Weinstein, Megyn Kelly and the situation at Fox News, Kevin Spacey, Bill Cosby, and Ray Moore, we want to make clear where we stand.
We are employment lawyers.  We reject all forms of discrimination and harassment, and stand ready to fight for those who have been the victims of such reprehensible conduct.
As lawyers we take an oath to support the New Jersey and United States Constitutions, which both guarantee equal protection and equal treatment under the law.  It is our duty and our commitment to fulfill that oath.
Every person deserves the right to earn a living based on their merit and the sweat of their brow.  They deserve the right to a workplace where they are free from discrimination in all its forms, and do not have to suffer from harassment.
We wish we could waive a magic wand to prevent harassment and discrimination.  As hard as we try, we can't.  What we can do is fight like hell for people who have suffered from it.
We have been for years, and we will continue to do so.
New Jersey Employment Law – New Jersey's Strong Employee Protections Against Discrimination
We are fortunate to practice law in New Jersey.  New Jersey employment law provides employees with the strongest legal protections in the nation.  While New Jersey is an "employment at will " state, as virtually all states are, New Jersey's Law Against Discrimination gives stronger protection to a wider range of employees than the laws of the federal government or the law in any other state in the United States.  The Law Against Discrimination prohibits discrimination because of an employee's race, creed, color, national origin, nationality, ancestry, age, sex, pregnancy, familial status, marital status, domestic partnership or civil union status, affectional or sexual orientation, gender identity or expression, atypical hereditary cellular or blood trait, genetic information, liability for military service, and mental or physical disability, perceived disability, and AIDS and HIV status.
We fight for employees who have been discriminated or harassed against for any of those reasons.
New Jersey Employment Law – Discrimination Includes Harassment
New Jersey's Supreme Court, which has one of the best reputations of any high court in the land, has defined "discrimination" to include "harassment" because of an employee's protected characteristic.  In the seminal case of Lehmann v. Toys 'R' Us, the Supreme Court spent significant time examining New Jersey's Law Against Discrimination, discrimination and harassment, particularly sexual harassment.
The Court explained that in New Jersey, the right to employment is a civil right, and the purpose of the Law Against Discrimination is to ensure that New Jersey employees can enjoy this right free from discrimination, both for their own good and for the good of the state.  The Supreme Court went on to recognize that harassment is a form of discrimination prohibited by the Law Against Discrimination (as well as Title VII of the Civil Rights Act of 1964).
Harassment includes physical touching, assault, and "quid pro quo" harassment in the context of sexual harassment (ie., the requirement that an employee give sexual favors in exchange for employment advances, or simply to keep her job).  However, it doesn't end there.  It also includes a "hostile work environment," which can be created or maintained through jokes, innuendo, epithets, insults, etc.
The Level of Harassment
In order to violate the Law Against Discrimination, the action must be so severe or pervasive that it is deemed change the terms and conditions of a similarly situated reasonable employee's employment.  This definition is disjunctive – it does not need to be both severe and pervasive, it can be either pervasive or severe.  Thus, it can be regular conduct or particularly severe conduct.
The minds of harassers create a myriad of difficulties for victims and the law.  Thus, the New Jersey Supreme Court was tasked to define how bad harassment must be for it to be "severe."  It answered that question in the case of Taylor v. Metzger.  The short answer is even one word.  Cherrie Taylor was an African American woman working as a Burlington County sheriff's officer.  While at the Police Academy for weapons qualification Metzger, seeing Taylor, the Burlington County Sheriff, turned to his undersheriff, and said "There's the jungle bunny."  The New Jersey Supreme Court said that one word sufficiently severe under certain circumstances could establish the requisite level of severity, and this word in these circumstances was sufficient.  The Supreme Court explained.
A rational factfinder may conclude that under the circumstances a reasonable African American could believe that, when the chief executive of her office calls her a "jungle bunny," he thinks she has less worth as a person and is inferior to other employees because of her race. Moreover, a jury could reasonably find that the reasonable African American would believe that such a remark made in the presence of another supervising officer portrays an attitude of prejudice that injects hostility and abuse into the working environment and significantly alters the conditions of her employment….
The circumstances — that the insult was clearly a racist slur, that it was directed against plaintiff, that it was uttered by the chief ranking supervisor of her employ, the Sheriff of Burlington County, and that it was made in the presence of another supervising officer — were sufficient to establish the severity of the harassment and alter the conditions of plaintiff's work environment.
We could not agree more.  No one should need to put up with this just to do their jobs.
Call Us if You Have Been Harassed
If you have been the victim of discrimination or harassment, call us.  We will meet with you to discuss your options, and fight to vindicate your rights.
Call (973) 890-0004 or email us to speak with one of our employment attorneys.