Third Circuit Upholds Jury Verdict Finding Age Discrimination Under New Jersey Law Against Discrimination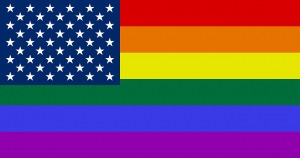 New Jersey's Law Against Discrimination has rightly been called one of the strongest employee protection laws in the nation.  This is true both because of the broad range of inherent characteristics  which it protects from discrimination, and the strong legal protections and remedies it provides.  In short, the Law Against Discrimination prohibits employers from discriminating against employees because of a wide range of inherent qualities which make them who they are. It likewise prohibits harassment because any of these characteristics as well.  These protected characteristics include race, creed, color, national origin, nationality, ancestry, sex (including pregnancy and sexual harassment), marital status, domestic partnership or civil union status, affectional or sexual orientation, gender identity or expression, atypical hereditary cellular or blood trait, genetic information, liability for military service, and mental or physical disability, including AIDS and HIV related illnesses.  It also prohibits discrimination or harassment because of an employee's age.
The Andujar Case
The Third Circuit Court of Appeals, which hears appeals from the federal district courts in New Jersey, Pennsylvania, Delaware and the United States Virgin Islands, recently issued an instructive opinion in the appeal of an age discrimination verdict under the Law Against Discrimination in the case of Santos Andujar versus General Nutrition Corporation.
Santos Andujar was a store manager for GNC who was terminated, allegedly for poor performance.  He sued GNC claiming that he was actually fired because of age discrimination.  The case was initially filed in New Jersey Superior Court, but General Nutrition Corporation (GNC) removed it to federal court under diversity jurisdiction.  The federal district judge denied GNC's motion for summary judgment.  The case was tried before a jury, which rendered a verdict of $258,926 in favor of Santos, which broke down as $123,926 in back pay (Adujar's lost pay prior to trial), $60,000 in front pay (his estimated future losses because of GNC's discrimination), for $75,000 for Adujar's emotional distress.  The jury did not award punitive damages.
GNC appealed the verdict to the Third Circuit.  GNC made several arguments that the district judge made errors which required the verdict to be overturned and a new trial ordered.  The Third Circuit considered each argument and rejected them.
First, GNC argued that the judge erred because he allowed the jury to hear evidence about other store managers who had poor performance but were not fired.  The Third Circuit rejected GNC's argument.  It explained that in an age discrimination case, the former employee must first prove that he was protected – because he was 57 and replaced by a man in his twenties, Andujar met this burden.  The burden then shifts to the employer to articulate a non-discriminatory reason for its action; GNC met this burden by showing several subpar performance evaluations and the fact that Andujar had been placed on a performance improvement plan.
The burden then shifts back to the employee to show that the employer's purported reason was mere pretext for discrimination.  Andjur did this by showing that many other store managers had subpar evaluations, but none had been fired.   And he specifically offered evidence of five 25-34 year old managers in his local region with lower evaluation scores than Andujar who had not been placed on a performance improvement plan or terminated while Andujar, at 57, had.  GNC argued that because Andujar had not proved that they were in the éxact same situation in all respects that this evidence should not have been given to the jury.  However, the Third Circuit explained that:
Comparators must be similarly situated, not identical….   Here, the comparators were all managers (or assistant managers) in the same region as Andujar who received failing PEP scores. Those similarities sufficed under New Jersey law for the jury to decide whether Andujar and the other store managers were similarly situated and, if so, whether GNC treated them differently because of age. So the District Court did not abuse its discretion when it submitted those questions to the jury.
Next, GNC argued that Andujar should not have been allowed to be awarded lost back pay because he did not return to GNC as a salesperson.
The law requires that an employee who is fired has a duty to attempt to mitigate his damages or he cannot be awarded lost pay.  This means that he must make a good faith attempt to find work and replace his lost pay.
The opinion is unclear whether Andujar was offered this position or the argument was that he should have applied.  However, the Third Circuit rejected this argument in its entirety.  The court explained that the burden is on the employer to prove that the former employee failed to mitigate his lost pay under the Law Against Discrimination.  The Court explained that a former employee:
need not go into another line of work, accept a demotion, or take a demeaning position to mitigate his damages.  Here, GNC did not show that Andujar failed to mitigate, and he did not need to take a salesperson position at GNC which, whether or not it could in theory pay more than his old job, is not substantially equivalent to the one he was denied. Moreover, Andujar presented evidence showing that he tried to mitigate his damages by searching for work online and by finding work through a temporary agency. For these reasons, the back pay award was not excessive.
The Takeaways
New Jersey's Law Against Discrimination provides strong protections against discrimination because a wide variety of immutable characteristics, including age.
Discrimination can be proved by circumstantial evidence. This evidence can include the way similarly situated people were treated.
An employee needs to make a good faith attempt to get new employment before he can be awarded lost pay damages. However, this does not mean that he has to accept employment in a different type of work with the employer who fired him because of discrimination.
Contact Us
Our New Jersey employment attorneys represent employers and employees in all aspects employment law, including negotiations, mediation, litigation and arbitration.  Call us at (973) 890-0004 or fill out the contact form.  We can help.