Appellate Division Nixes Police Officer's New Jersey Whistleblower Case
An important New Jersey employment law decision was recently issued by the Appellate Division in the case of Dibuonaventura vs. Washington Township.  The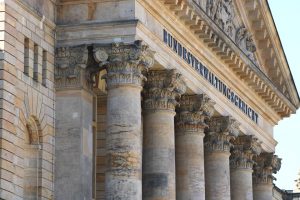 case has a long and tangled history, but this decision illustrates several important employment law rules affecting New Jersey government employees.
Background: Dibuonaventura I & II
Joseph Dibuonaventura was a police officer in Washington Township.  In 2012, he pulled over the Township's former mayor and charged him with driving while under the influence of alcohol and refusing to take a breathalyzer test.  The former mayor disputed the charges and lodged internal affairs and criminal complaints against Officer Dibuonaventura.  Eventually the officer was indicted, and the Township suspended him pending the outcome of the criminal charges.  He was eventually found not guilty of all criminal charges by a jury.
The Township then conducted its own internal affairs investigation.  As a result the Township lodged disciplinary charges against Dibuonaventura that he made false statements concerning his prior encounters with the former mayor.  He was also charged with falsely reporting that he had issued numerous warnings during motor vehicle stops.  He was given a hearing and then terminated for misconduct, specifically his dishonesty.
Dibuonaventura appealed his dismissal to the Law Division of the Superior Court of New Jersey, which upheld his dismissal.  He appealed that decision to the Appellate Division of the Superior Court, which also upheld the Township's decision.  That unpublished opinion is instructive on the statutory due process rights which police officers in non-civil service jurisdictions are entitled to under New Jersey employment law.  I previously wrote a blog on that case, Dibuonaventura I, which can be found here.
Officer Dibuonaventura then filed a lawsuit in the Superior Court against the Township, the Township's business administrator, and the police chief, alleging that they fired him in violation of his equal protection rights under the New Jersey Constitution and the New Jersey Conscientious Employee Protection Act (known as "CEPA") which is the New Jersey whistleblower law.  (He raised other claims as well, but were dropped from the appeal.)
His whistleblower claim asserted that he was fired because he made two objections to illegalities by Township employees which were protected "whistleblower" activity, and the charges against him were merely pretext for retaliation.  In his first objection, he filed an internal affairs complaint alleging that the Police Chief fixed a ticket given to a family member of one of the Department's captains.  In the second objection, he reported to the Township's business administrator that he believed the Chief had acted to prevent a family member from being arrested for robbery.  He alleged that the Township violated CEPA by firing him in retaliation for these objections.
The basis for Dibuonaventura's equal protection claim was that other officers had falsely reported that they had given motor vehicle warnings but unlike him had not been terminated.  He argued that this different treatment violated his constitutional equal protection.  However, unlike Officer Dibuonaventura, these officers cooperated with the investigation of their actions and admitted their infractions.
Because the Court found that Dbuonaventura's appeal on both matters failed as a matter of law, the Court did not examine whether the trial judge who dismissed the case had been wrong on the facts, but noted that appellate courts will generally defer to a trial court's findings of fact because the trial judge can hear live testimony and observe the witnesses' demeanor when they are testifying.
Equal Protection: No Class of One
Basically, Dibuonaventura argued that his equal protection rights under the New Jersey Constitution were violated because other similarly situated officers were not fired for lying about giving warnings but he was.  However, the Court explained that just being treated differently does not create a Constitutional violation.  Because he was not treated differently because he belonged to a protected class (for example, because of his gender or race), he essentially belonged to a "class of one."
The Appellate Division noted that the United States Supreme Court has held that while the differential treatment of a single person in a "class of one" could sometimes create an equal protection violation  under the United States Constitution in other contexts, it could not do so in an employment law situation.  The Appellate Division then explained that while New Jersey Courts often interpret the New Jersey Constitution to confer more rights than the United States Constitution, the New Jersey Supreme Court had not ruled on this particular issue, and in the absence of its direction the court would not expand the application Equal Protection Clause of New Jersey's Constitution any further.  To do so, it explained, would raise every dispute between a government employee and his boss to a constitutional level.
The court also explained that in any event the other officers were not similarly situated because, unlike Dibuonaventura, they cooperated in the investigation and took responsibility for their actions.
New Jersey Whistleblower Law: Winters Claims Another Victim
Once again, the Appellate Division found that Dibuonaventura's claim failed as a matter of law, and therefore it did not examine the underlying facts.  The court explained that when Officer Dibuonaventura had previously disputed his termination, he raised the defense that the real reason for the discipline was retaliation for his "whistleblowing" activities.  The Appellate Division held that this earlier use of whistleblowing retaliation barred him from raising it in a later CEPA lawsuit based on the doctrine of estoppel.  This rule was enunciated by the New Jersey Supreme Court in the case of Winters vs. North Hudson Regional Fire Department.  In that case the New Jersey Supreme Court held that raising an issue at some point during the disciplinary process bars the issue from being thereafter separately litigated in a CEPA lawsuit.
The Takeaways
There are a few major takeaways for New Jersey government employees.
First, the "Winters Problem" isn't going away. While there are still grey areas in the application of Winters to new cases, every employee facing discipline should be aware that if they raise an issue in the disciplinary appeal process they will probably be barred from raising it in a later CEPA lawsuit (and possibly other types of lawsuits as well).  This essentially means that in most cases employees will need to pick where they want to fight their employers over what they believe was an illegal action, because in most cases they'll be stuck with their choice.
Second, equal protection is not a basis for an individual employment lawsuit unless it is based on race, gender, or a characteristic similarly protected by the New Jersey or United States Constitution. Rather than attacking based on equal protection, a more effective approach would be to use the different treatment as circumstantial evidence to demonstrate that the employer's alleged reason for the action was merely a pretext for retaliation or discrimination.
That being said, New Jersey employment law allows for "pleading in the alternative." This allows an employee to claim that the action violated both CEPA and the Equal Protection Clause, that is if the facts warrant it, and if the CEPA claim is not barred by Winters.  Then the employee will be able to obtain discovery to prove that he was actually in a class of more than one.
Contact Us
McLaughlin & Nardi, LLC's New Jersey employment attorneys represent government employees in all phases of labor and employment law.  Call us at (973) 890-0004 or fill out the contact form on this page.  We can help.