A recent New Jersey employment law decision in the case of In the Matter of Wilfred Guzman,  Rockaway Township Police Department, examined what penalties are available against a New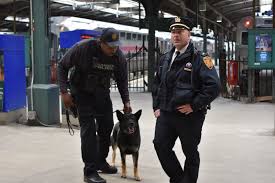 Jersey civil service law enforcement officer.
Background
Wilfredo Guzman was a police officer with the Rockaway Township Police Department, a civil service jurisdiction.  Guzman was suspended without pay from April 24, 2017, when he was indicted, until June 19, 2019, when he was served with a Final Notice of Disciplinary Action which terminated him.  The termination was triggered by Officer Guzman's guilty pleas to two counts of second degree official misconduct.  The Township also fined Officer Guzman the equivalent of 1040 hours worth of pay. Guzman appealed the fine to the New Jersey Office of Administrative Law ("NJOAL") – New Jersey employment law allows civil service law enforcement officers to skip appeals to the New Jersey Civil Service Commission requesting that the appeal be considered a contested case, and instead file instead directly with the NJOAL.