Background.   New Jersey Civil Service exists remove favoritism, nepotism, politics and other improper considerations from employment decisions.  This includes Civil Service discipline.  Because Civil Service employers are governmental entities, due process and fundamental fairness protections govern discipline.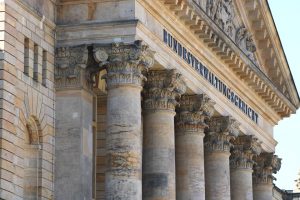 As far back as 1961, the Appellate Division gave a good summary of Civil Service disciplinary procedures.
Disciplinary proceedings against a civil servant are not only an attempt to determine the status of a particular individual; they are a statutorily authorized action to redress a wrong committed against the people of the State by one in whom the public trust has been officially reposed. The proceedings are therefore penal, or at least quasi-penal, in nature, and deeply embedded constructional principles, supported by fundamental notions of fairness, dictate that in such an action the statute or regulation defining the alleged violation be construed to comport with the fair meaning of the language used. The theme of fairness threads its way through the notice, hearing, and right of appeal provisions of our Civil Service Act, and finds particular pertinence in those sections requiring that the causes for removal constituting 'just cause' be enumerated with specificity. The governing consideration, that one be fairly and completely advised of the nature of the charges against him, loses all effectiveness if it is not reinforced by a requirement that the proscribed activities and contingencies warranting disciplinary proceedings be set forth with reasonable particularity and construed accordingly.