New Jersey Civil Service Discipline
Background.   New Jersey Civil Service exists remove favoritism, nepotism, politics and other improper considerations from employment decisions.  This includes Civil Service discipline.  Because Civil Service employers are governmental entities, due process and fundamental fairness protections govern discipline.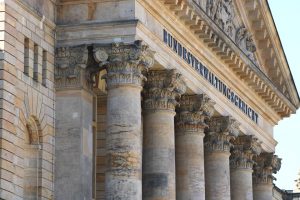 As far back as 1961, the Appellate Division gave a good summary of Civil Service disciplinary procedures.
Disciplinary proceedings against a civil servant are not only an attempt to determine the status of a particular individual; they are a statutorily authorized action to redress a wrong committed against the people of the State by one in whom the public trust has been officially reposed. The proceedings are therefore penal, or at least quasi-penal, in nature, and deeply embedded constructional principles, supported by fundamental notions of fairness, dictate that in such an action the statute or regulation defining the alleged violation be construed to comport with the fair meaning of the language used. The theme of fairness threads its way through the notice, hearing, and right of appeal provisions of our Civil Service Act, and finds particular pertinence in those sections requiring that the causes for removal constituting 'just cause' be enumerated with specificity. The governing consideration, that one be fairly and completely advised of the nature of the charges against him, loses all effectiveness if it is not reinforced by a requirement that the proscribed activities and contingencies warranting disciplinary proceedings be set forth with reasonable particularity and construed accordingly.
The grounds are endless, but the Civil Service Regulations give examples, including:  Incompetency; inefficiency; failure to perform duties; inability to perform duties; insubordination; neglect of duty; chronic or excessive unexcused absence or lateness; conviction of a crime; conduct unbecoming a public employee; misuse of public property; discrimination; sexual harassment; violation of drug and alcohol regulations, and "other sufficient cause."
Discipline is categorized as either "major" or "minor." Major discipline is a fine or suspension of more than five days. Minor discipline is a fine or suspension of five days or less.  The main consequence is that major discipline may be appealed to the Civil Service Commission, while minor discipline may not.  Minor discipline may be appealed by prerogative writ to the Superior Court of New Jersey, but this is generally cumbersome and expensive, and normally costs far more than the loss of five days or less of pay.
Major Discipline.  Major discipline includes removal, disciplinary demotion and suspension or fine for more than five working days at any one time.
Suspension for more than five working days at any one time also constitutes major discipline. Suspensions, except those for pending criminal charges, cannot exceed six months. Local appointing authorities may suspend an employee with or without pay. State employee suspensions are always without pay unless otherwise authorized by the employee's department head. The Regulations allow "on the record" suspensions:
when the appointing authority and the employee, or, where the employee is covered by a collective negotiations agreement, the employee's majority representative, agree in writing that, for purposes of progressive discipline, the employee will receive a suspension on the record and that it will have the same force and effect for purposes of future disciplinary actions as a suspension actually served by the employee.
Fines may only be imposed for restitution or in lieu of suspension if suspension would be detrimental to the public health, safety or welfare, or where the employee has agreed.  The fine may be paid in a lump sum or through installments at the employee's option, but unless the employee agrees installments may not be more than five percent of the employee's gross salary per pay period for fines of less than $500.00; ten percent for fines between $500.00 and $1,000; and fifteen percent for fines of more than $1,000.
Minor Discipline.  Minor discipline is a suspension or fine of five working days or less, or a written reprimand.   Minor discipline to cannot be appealed to the New Jersey Civil Service Commission.  It can only be challenged by filing an action in lieu of prerogative writ in the Law Division of the Superior Court within 45 days of the final discipline.
Notice and Hearings. An employee must receive a Preliminary Notice of Disciplinary Action (a "PNDA" or Form 31-A) before any discipline.  The PNDA will give the charges and specifications, the proposed discipline, and explain the employee's right to a hearing at the employer level before discipline is imposed. The employee must also get a hearing for any immediate suspension If the discipline is sustained, the employee receives a Final Notice of Disciplinary Action (a "FNDA" or Form 31-C) advising of the decision and penalty.  Hearings are scheduled during the employee's work hours, if possible. The employee, her union representative and witnesses are given time off with pay to attend the hearing, including reasonable travel time.
Progressive Discipline.  In 1962 the New Jersey Supreme Court first applied the concept of progressive discipline in the case of  West New York v. Bock.  In Bock, the court found that an prior discipline was "inherently relevant" in determining the penalty for the present offense, although not to prove the current offense.   Later, in the case of In re Herrmann, the Supreme Court has explained the use of progressive discipline.
Since Bock, the concept of progressive discipline has been utilized in two ways when determining the appropriate penalty for present misconduct. First, principles of progressive discipline can support the imposition of a more severe penalty for a public employee who engages in habitual misconduct.

* * * *

The second use to which the principle of progressive discipline has been put is to mitigate the penalty for a current offense.
However, progressive discipline is not a fixed concept.  Some infractions are so serious that firing the employee is appropriate even though she had no prior discipline.  Likewise, incompetence may result in termination for a first offense, regardless of progressive discipline.  The Appellate Division explained, "A suspension will not make [an incompetent employee] competent."
Contact Us.  Our New Jersey employment lawyers represent government employees in all aspects of New Jersey employment law, including civil service discipline and appeals.  Call us at (973) 890-0004 or fill out the contact form on this page to schedule a consultation with one of our New Jersey employment attorneys.  We can help.