In the recent case of Arku-Nyadia v. Legal Sea Foods, LLC, in the United States District Court for the District of New Jersey, the federal trial court covering the entire State of New Jersey, Judge Susan Wigenton examined the standards governing motions for summary judgement in lawsuits alleging violation of the New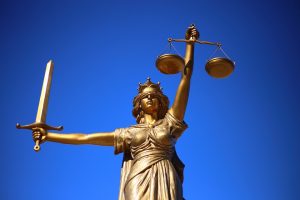 Jersey Law Against Discrimination.  In a summary judgment motion, a judge is asked to dismiss a party's lawsuit because the moving party argues that even if the court took all the evidence in the best light favorable to the other party, it doesn't create a question of fact for a jury and the moving party should prevail as a matter of law.
Background: The Arku-Nyadia v. Legal Sea Foods, LLC Case
Suzy Arku-Nyadia was a Black woman who was born in Ghana and immigrated to the United States in 1999, to pursue bachelor's and master's degrees.  She worked for Legal Sea Foods, LLC ("LSF") for fifteen years at multiple locations, beginning in Virginia in 2002 before transferring to Short Hills, New Jersey in 2004, and thereafter working in both New Jersey and New York.  Her final position was at LSF's Paramus location.