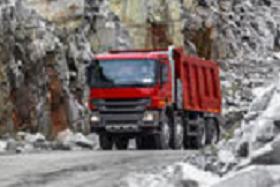 Virtually every business in New Jersey is regulated in some way, shape, or form. Accounting firms are regulated by the Department of Law & Public Safety and regulations require accounting firms to have certified public accountants. Home improvement contractors are often required to be registered with the Department of Labor and Department of Treasury. Health clubs are required to register and issue a security bond with the Department of Law and Public Safety. Restaurants are regulated by local health departments. However, businesses which involve the transportation, storage, or disposal of solid waste are some of the most regulated and highly scrutinized businesses in the State of New Jersey.
Solid waste haulers or transporters are regulated by the New Jersey Department of Environmental Protection ("NJDEP"), Division of Solid Waste Management and/or the Division of Solid & Hazardous Waste Management.
However, first, for tax and liability purposes, a business will generally form a company or business entity (such as a corporation or limited liability company). In doing this, the company will likely file for a Certificate of Formation and a request a FEIN (or Federal Employer Identification Number).