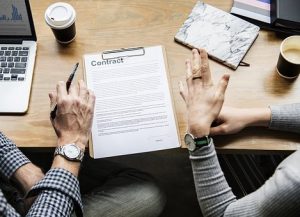 Types of Contract Damages
In New Jersey business law disputes, there are two broad categories of damages, legal damages and equitable damages.
Briefly, legal damages, or remedies in law, are money damages.  Legal damages are for harms which can be compensated by the payment of money by the party which breached the contract.  In New Jersey contract law, punitive damages are not allowed.  Likewise, attorneys fees cannot be recovered unless the contract provider for it.  Compensatory damages, which are the amount of money needed to make the innocent party whole, may be awarded when they can be proved.  In business disputes these are often lost profits, but may also include other damages such as diminution of value of property.