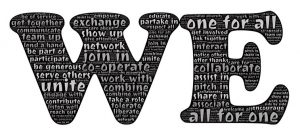 On June 27, 2018, the United States Supreme Court issued an important employment law decision in the case of Janus v. American Federal of State, County and Municipal Employees ("AFSCME"). Prior to Janus, the general law was that public sector unions (i.e. unions comprised of governmental employees) could collect fees from employees even when the employee did not want to join the union. The prior law was set in the case of Abood v. Detroit Board of Education,a prior United States Supreme Court case from 1977.
In Abood, the Court held that a public employee could still be required to pay union dues to cover collective bargaining, contract administration, and grievances even if they refused to join the union. The employee could only opt out of paying a portion of fees which were used for political purposes. Much of the reasoning for that holding was that public employees would benefit from union activities and thus should have to pay for such activities; however they did not need to pay for ideological or political support which the employee did not support. Being forced to make donations to political candidates through mandatory union dues was found to be a violation of First Amendment rights.
However, the Janus ruling changed that long-followed law. Janus argued that everything a public-sector union does (including bargaining for wages) is inherently political because it involves the use of taxpayer money, and therefore all mandatory union dues protected by the First Amendment. One concern is that this could potentially have a negative effect upon democratic political support where unions are generally very active in supporting candidates.