Some important New Jersey employment law issues were explored in a recent opinion issued by the Appellate Division of the Superior Court concerning the New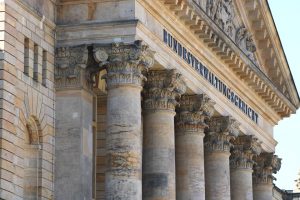 Jersey Law Against Discrimination in the case of Kazaba versus Randolph Township Board of Education.
The Kazaba Case
Charles Kazaba sued the Randolph Township Board of Education for age discrimination under the New Jersey Law Against Discrimination in Law Division of the State Superior Court  for allegedly taking discriminatory actions against him because of his age. He was a security for the Board for more than 21 years and had no disciplinary record.  For many years Kazaba was the only security guard, but at some point the Board hired additional, younger security guards with prior law enforcement experience (these were referred to as the "Ram Guards" after the high school's mascot).  At sixty years of age he was the oldest security guard.  He claimed that his supervisors took a course of or actions favoring the younger Ram Guards and making his job more difficult because he was older.